The Clan MacNaughton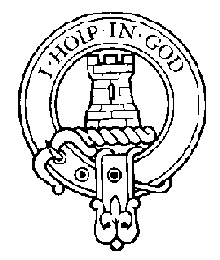 Badge: A castle embattled, gules
Motto: I hoip in God
Tartan: MacNaughton
Gaelic Name: MacNeachdainn
Plant Badge: Trailing azalea
War Cry: Froach Eilean - "Heathery Island"
Branches: MacNachtan of Dunderave
The progenitor of this ancient clan is alleged to be Nachtan Mor who lived about the 10th century. The clan is supposed to be one of those transferred from the province of Moray to the crown lands in Strathtay by Malcolm IV. About a century later they possessed lands bordering on Loch Awe and Loch Fyne, and in 1267 Gilchrist MacNaughtan and his heirs were appointed by Alexander III keepers of the Castle of Fraoch Eilean in Loch Awe. The MacNaughtans also held the castles of Dubh-Loch in Glen Shira, and Dunderave on Loch Fyne.

Donald MacNaughtan opposed Bruce and lost most of his possessions, but in the reign of David II the fortunes of the MacNaughtans were somewhat restored by the grant of lands in Lewis. Alexander, chief of the clan, who was knighted by James IV, was killed at the Battle of Flodden in 1513. The MacNaughtans remained loyal to the Stewarts and after the Restoration the chief, Alexander, was knighted by Charles II. His son John fought at Killiecrankie in 1698. The estates passed out of the family about 1691, having been forfeited to the crown.

At a meeting of the clan held in 1878 it was resolved that Sir Francis E. MacNaughten of Dunderawe, Bushmills, Ireland, was the lineal descendant of the family of the chief through Shane Dubh, the grandson of Sir Alexander MacNaughtan who fell at Flodden, and who went to Ireland in 1580.
---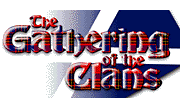 ---
Copyright &copy DISCscribe Ltd. 1997 - All rights reserved.