The Clan MacFie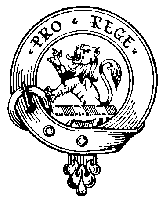 Motto: Pro rege - "For the king"
Badge: A demi-lion rampant, proper
Tartan: MacFie
Plant Badge: Pine, Oak
Gaelic Name: MacDubh-shithe
Origin of Name: Gaelic MacDubhshith (dark of peace)
The island of Colonsay, off western Argyllshire was the original home of the clan which it owned until the middle of the 17th century. On the island of Iona there is a tombstone commemorating Malcolm MacDuffie, who married the sister of John Maclan of Ardnamurchan, one of the most powerful of the clan Donald 15th-century chieftains.

Unfortunately the MacFies became another broken and dispossessed clan. Some followed the MacDonalds of Islay, while others settled in Cameron lands under Lochiel. Ewan McPhee remained rebelious becoming as famous as the last of the Scottish "outlaws" in the mid-19th century. He lived with his family on an island in Loch Quoich, defending it with arms against all comers and recognizing no laws.

The MacFies of Langhouse, Renfrewshire, are the most prominent branch of this clan, while the MacFies of Dreghorn are a cadet line.
---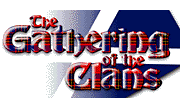 ---
Copyright &copy DISCscribe Ltd. 1997 - All rights reserved.