The Clan MacDuff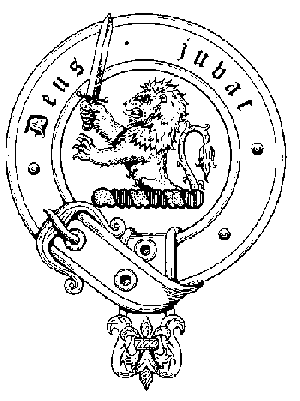 Badge: A demi-lion Gules holding in the dexter paw broadsword in pale Proper, hilted and pommelled Or.
Motto: Deus juvat - "God assists"
Tartans: MacDuff
Gaelic Name: MacDhuibh
Plant Badge: Boxwood, Red whortleberry
Septs: Abernethy, Duff, Fife, Fyfe, Kilgore, Kilgour, Spence, Spens, Wemyss
Although the MacDuffs Earls of Fife have always played a prominent part in Scottish affairs, the MacDuff family is not conspicious in the more recent periods of clan history.

Tradition says that the MacDuff who opposed Macbeth and assisted Malcolm to the throne of Scotland, was the 1st Earl of Fife. The MacDuffs enjoyed the privilege of crowning the King and of leading the Scottish army.

The old Earldom of Fife became extinct in 1353 on the death of the 12th Earl, Duncan but in the following centuries, seperate families of Duffs and MacDuffs featured prominently.

In 1759 William Duff, Lord Braco was created Earl of Fife in the Irish peerage of Great Britain as Baron Fife. The Earls of Fife built Duff House, Banff and founded the town of Dufftown in 1817 having a barony from MacDuff on the Moray Firth. Alexander born in 1849 was Duke of Fife and Earl of Macduff and became Lord Lietenant of the county of London. He married the daughter of King Edward VII, Princess Alexandra Victoria in 1889. He was succeeded by his daughter who married Prince Arthur of Connaught in 1912.

In north-east Fife near Newburgh there is the cross of MacDuff where according to ancient tradition sanctuary could be claimed by any kinsman of the MacDuffs.
---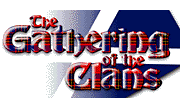 ---
Copyright &copy DISCscribe Ltd. 1997 - All rights reserved.